Christie Group
'Christie Group' provides a multitude of professional services for the leisure, retail and care sectors.
For the annual report, the idea of using a circuit board device was chosen to show the diversity of their services and how they link together as a service under one roof. A photo shoot was also art directed at various locations, to give consistency to the whole document.
Scope of work
Annual Report Design
Photography
Art Direction
Project Management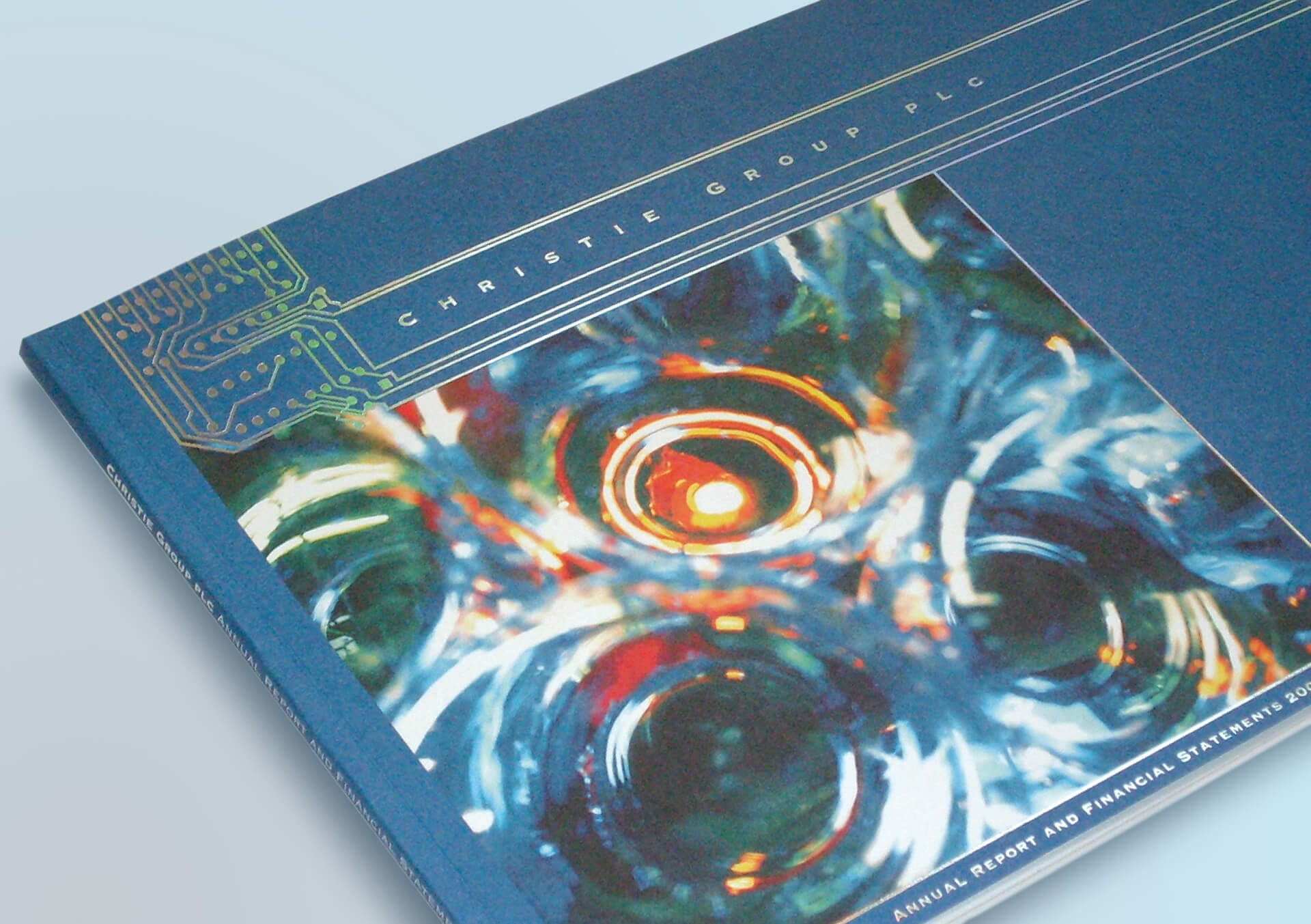 The cover uses a holographic foil printing technique to give the circuit board design a feeling of movement by way of a rainbow effect when the light catches it, together with 2 metallic specials running throughout.